Back to home page

This is a cute way to encourage, & enjoy hand washing. Take impressions of adult hands, children's, or both into a rolled slab of airdry clay, paint and varnish to make it waterproof and then use it as a liquid soap squirt tray, solid soap dish / holder or hang as a decorative hand washing plaque.


Single hands, right and left, plan your soap holder depending on the sink space available.
Unique prints make great gifts for Mother's, Father's, Grandarent's day or can be made as a strategy to promote clean hands:)





View the SOAP lettering stencil


Bomb cosmetics soap - liquid soap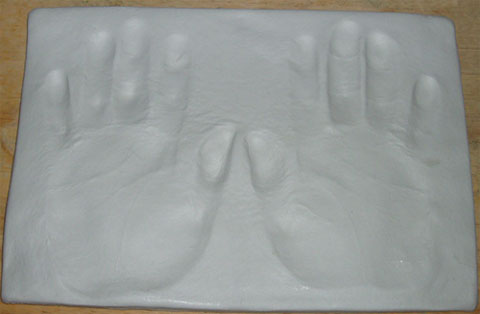 SOAP stencil:

A print out of the SOAP font stencil


An empty laminated, laminating pouch - on amazon.co.uk


Black marker pen

A craft knife


A stencil brush or sponge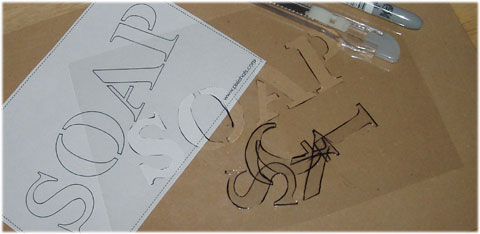 To make ..


Roll 1kg of white airdry clay until it is an even 1cm thick.


Lay the slab on a solid surface and trim the edges.


Position a hand ontop of the clay and press down firmly until the desired depth of impression has been
taken - clay handprint photo


Leave to dry


Spray with primer, then with your chosen acrylic colours.



When ready make the SOAP stencil by laminating an empty pouch and printing the paper stencil.


Lay the pouch over the paper and trace the individual letter pieces with a marker pen. Using the craft knife cut out those letter segments.


Place the finished stencil on the soap dish and use a little masking tape to hold in place.


With a sponge or stencil brush dab over the stencil with thick acrylic paint. Apply two coats if wanted.


Lift the stencil carefully and leave to dry.



Give a couple coats of laquer varnish on the top and bottom to seal and waterproof the whole dish.


Finish by cutting a piece of craft foam 5mm smaller than the dish and attach to the underside with general purpose adhesive.

Display and enjoy ..




| | |
| --- | --- |
| | |