A great way to use up newspaper, unwanted gift wrap and packing paper, other than for the cat! is to turn it into biodegradable seedling pots, perfect for the spring.

Wooden paper pot making kit on Amazon.co.uk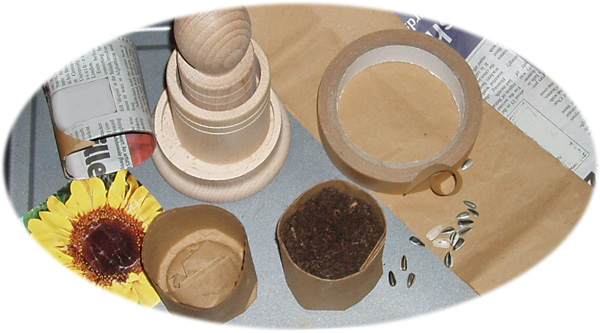 Using a wooden pot making kit or everyday plastic cup, select your paper and fold in half lengthways, wrap it around the body of the tool as many times as wanted leaving enough overhang at the base to cover it when folded inwards. Secure the side seam with a piece of paper tape or sticky tapeso as to help prevent it from unravelling.

Create your pot base by folding the overlap inwards and pressing down firmly onto a hard surface. Slide the container off and fill with your prefered compost, seeds & label.