Vegetarian & dairy free marshmallows - yummy goods topped off by a great website, information & customer service! Merry eve of the 25th :)
24.12.2013



Pets and poisons information from AWF
18.12.2013



Children's Yuletide books on amazon.co.uk - Winter Solstice, the shortest day



Take a forage for bits'N'pieces to make child friendly yuletree logs Green Kitchen.com & more Yuletide recipes from the inspirational VeganFamily.co.uk
14.12.2013



What's decorating your tree this year? sigh & lol :D A new yuletree bug slide design is going out with all orders through December - Yuletree bug slide xx happy countdown xx
Using pixiehats' bug slides
6.12.2013



Crochet? take a look at the beautiful patterns of USA Illinois' Teri Crew - So cute
4.12.2013



Enjoy yule and wintertime traditions - about - tree - stockings - greeting cards - gifting - wassail
2.12.2013


Make a home-made apple slice garland! - google image search for others
18.11.2013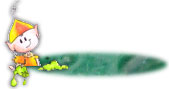 Squashy putty recipe or slimy goo? have fun this halloween :)
29.10.2013




Inspiration, ideas & designs for this year's Yule - holly cards google
1.10..2013


Free laminated halloween bug slide with purchases made during october
Using pixiehats' bug slides
30.9.2013



Sculptures to highlight one's size :) ... Aden Hynes.co.uk
20.9.2013



Harvest moon children's books on amazon. Add to crafty activities of white paint stamping on deep blue paper ..
1.9.2013



New rabbit illustrated labels and tags added print, trim, personalise and price up any fundraising goods for sale ..



Holed beach stones or hagstones hung outside homes supports ideas of protection and luck



summer recipes - raspberry cordial recipe, freeze and use as wanted



30.7.2013 We have the cutest Bertie Bunny staying with us for two weeks whilst his people are on holiday :) why carrots are treats from the PDSA





Humid & stormy here but last week I wouldn't of been surprised to see an icecream van look like this!



Grass whistlings and managing ragwort !


| | |
| --- | --- |
| | A young sycamore on our lower pathway is peppered with these |
red tipped node like lumps & bumps over its leaves - sycamore leaf galls on woodlands.co.uk - a very clever tree or leaf supported lifecycle. Aceria cephalonea iSpot.org.uk



Make enchanted bubble blowing wands - copper wire + mechanical on amazon.co.uk



Hedgehogs? about,
personally illustrated hedgehog invites & Hogitats on amazon.co.uk



If you're curious about company ethics & cruelty free policies UK's Naturewatch have an excellent guide



Getting in really early for this years all'hallow's trick 'n' treats, my first as a nana :) Nuby iMonsters on amazon



What way is yours keeping cool? Unladylike boo


Clover pollination - 14.7.2013 a huge reason delaying lawn mowing!



Room on the broom children's storybook & DVD on amazon.co.uk and a besom making video



Alan Dart's
Wilhelmina Witch and her cat


Discovering Sage - properties for complimentary health on Herbfacts.co.uk



A google image search for Tree art



Catching insects for release 4.7.2013 a new image download is available for creature welfare supporters!


1.7.2013 - First blackberry blossom for the summer!



Make a fairy snowglobe or house for them to live in ..



Need a reason to grow a back garden meadow - help ease a little of the burdon & support bees
crisis article on guardian.co.uk ~ bee-friendly seeds on amazon.co.uk + the bee-friendly website



Tree sculping mystery solved - BBC.co.uk video



A google image search for storytelling chair



Pixy soaps, bath bombs, gels and spells from Ireland to the UK ..



How to grow an oak from an acorn - illustrated step by stepguide on Wiki how to



About author and poet Ruth Manning-Sanders on Wikipedia



Freshly caught fairy folk